Motrona - Motion Controller
Motrona offers application specific / dedicated motion controllers that are immediately ready to work without complex programming. The set-up procedures are simple and intuitive.
Motrona Motion Controllers are suitable for applications in the field of modern drive technology. These controllers can work with all kind of variable speed Drives (AC Inverters, AC ,DC Servo , High Power or Hydraulic type) that follow to a ±10 V speed reference signal. The extremely fast position control loop provides excellent performance even with highly dynamic applications.
The firmware library includes optimized routines for applications such as drive synchronization, index or intermitted printing, label-printing, rotary cutters, flying shears and eccentric scissors.
Single Axis Motion Controller:
Motrona single axis Master Follower combination is low cost solution for small machines with limited budgets. These controller offers full angular and positional control with adjustable gear ratios and maximum accuracy by 300 kHz of feedback frequency at a control loop cycle of only 250 µsec. Manual and Automatic facilities to adjust the phase or relative position between Master and Slave. Synchronous controllers can be easily operated by means of the front keys or the front thumbwheel switches or via PC and serial link.
BY 340/ BY641 – Synchronizer
PS340/PS641 – Position Controller
FS340/FS641 – Flying Saw
CT340/CT641 – Rotary Cutters and Printing Rolls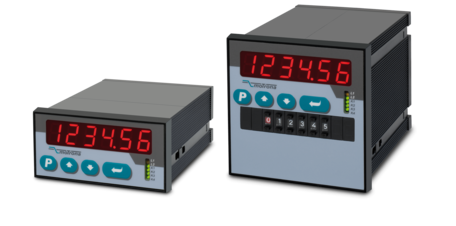 MC800: Two Axis Motion Controller – with Tandem Drive controller
The highly integrated Motion Controllers feature by a very high cut-off frequency up to 2 MHz, a very flexible bus architecture as well as a variable input configuration of encoders and sensors.
A unique feature of the MC800 drive controller is the integrated tandem drive controller which enables achieving the acceleration requirement of a slave axis by distributing the power on two independent drives.
MOTION – Motion controller at highest level of accuracy and precision
Synchronization
Flying Saw
Rotating cross cutter
Rotary shears
Position control
Index / intermitted printing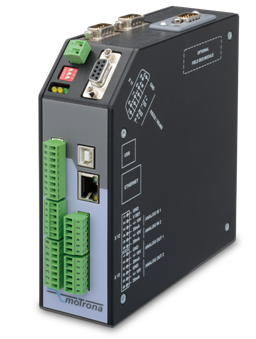 MC700 Universal Motion Controller: – up to 4 Axis.
MC700 is a universal motion controller for up to 4 axes, programmable for multiple applications by simple downloading of the corresponding application firmware. Every firmware is having optimized motion profiles and extremely short position control cycles, high accuracy even at High Speed.
Controller is having Inbuilt 16 digital inputs, 8 digital outputs , 4 analogue inputs & 4 analogue outputs. Remote control via serial link or Field Bus.
Typical applications/ firmware:
– Multi axis synchronizer
– Index and print mark control
– Rotating crosscutters,
– Flying saw systems,
– Rotary cut-to-length shears
– Winding, Unwinding, Tension and Traverse control
– Tubular Bag packing Machine
– Label printing machines etc