PILZ Safety relay / safety relays PNOZ
The aim of Pilz relays is to keep the risk to man and machine as low as possible. To guarantee this protection, Pilz has for decades been developing innovative safety relays which have been proven on the market a million times over
The safety relays PNOZ monitor safety functions such as E-STOP, safety gates, light barriers, light grids, two-hand controls, pressure sensitive mats, speed, standstill and much more too. Every day, PNOZ safety relays prove themselves in millions of applications worldwide.
The tailor-made safety solution for every function – Electromechanical and potential-free in AC/DC versions.
Features
Maximum functionality in minimum width
Operating modes and times are selectable
Scalability thanks to modular structure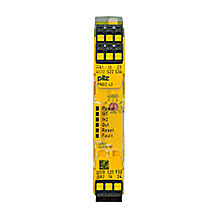 Maximum function from minimal width, adjustable operating modes and times as well as diagnostics in seconds
Features
Tailor-made safety for each function
Electromechanical, potential-free
With universal power supply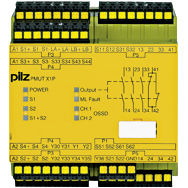 PNOZcompact safety relays
For manufacturers of production machines with high unit output, recurring standardised functions and for monitoring E-STOP, safety gates or light barriers/light grids.
Features
Square, simple, yellow
Ideal for manufacturers of production machines with high unit outputs
Basic function of a safety application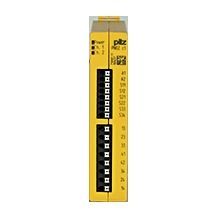 PNOZelog safety relay/safety relays
Easy to link and wear-free, with extended diagnostics: Our safety relay PNOZelog.
Features
Easy to link
Non-wearing
Expanded diagnostics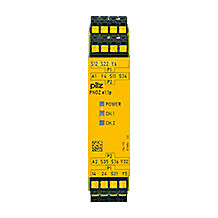 Switching high loads from 8 A to 16 A and motor loads directly with PNOZpower. The safety relay has modular output contacts.
Features
High loads from 8 A to 16 A
Switch motor loads directly
Modular output contacts
Line inspection devices provide a special circuit protection or connection test, to guarantee that a signal is unambiguous. As a result, faulty wiring, errors or manipulation can be excluded.